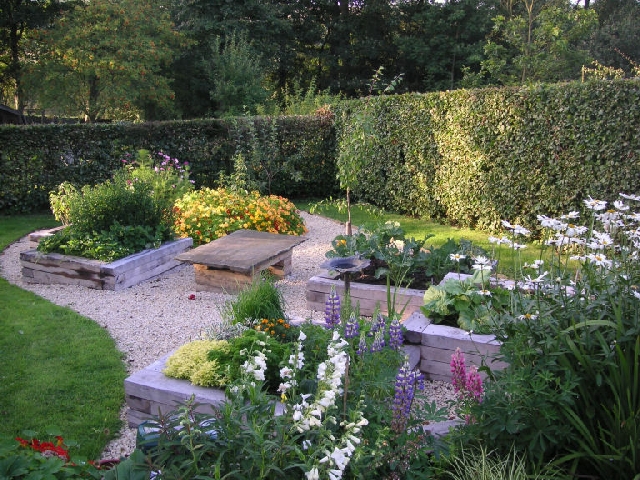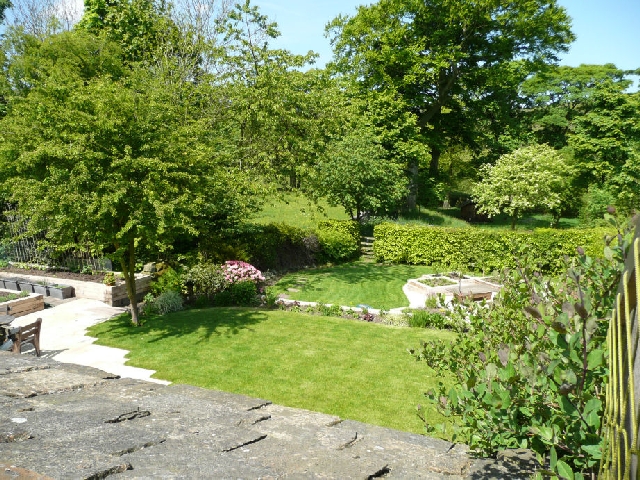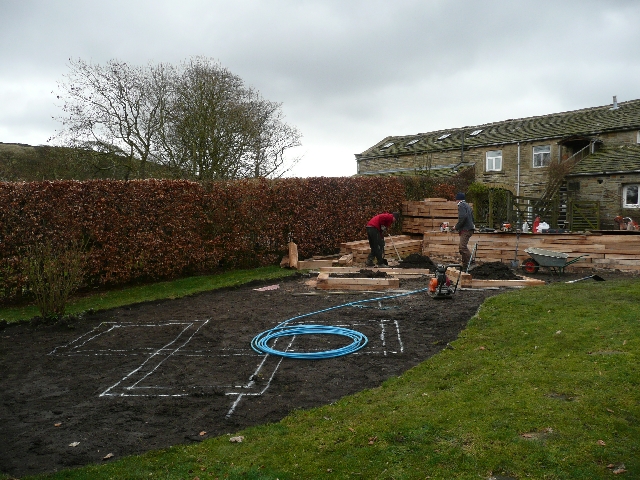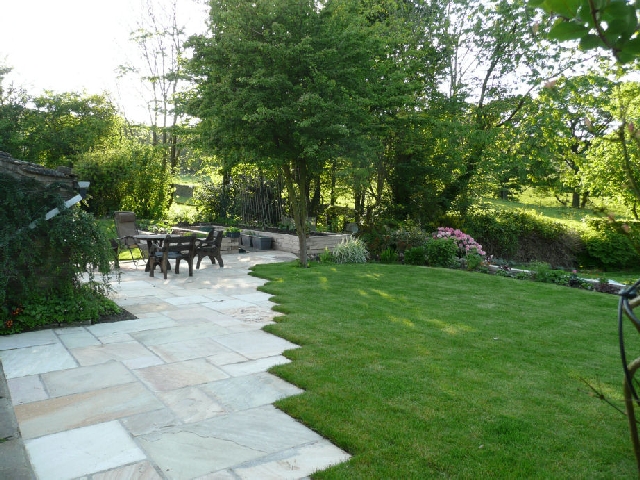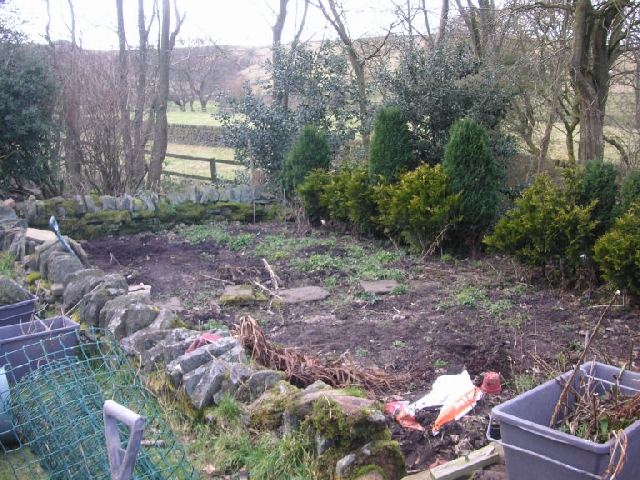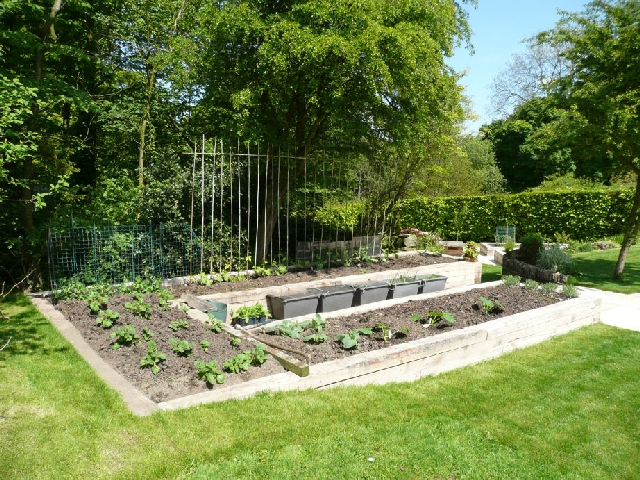 The sequence of photos show the landscaped garden, followed by the design and then a series of pictures showing before, during and after.
This is a rural garden in which the clients were keen to enhance the social aspects of the garden for entertaining and relaxing, whilst also incorporating the more practical aspects such as the vegetable garden.  Great care was taken to maximise the view and choose materials that would blend with the rural surroundings, such as Oak and Sandstone.
To create a relaxed space for socialising and entertaining, we extended the upper garden to allow for an attractive patio and lawn. The existing north facing flower bed was removed and a new bed created in a south facing, elevated position above the retaining wall.  This area, being close to the house, also enhanced the window view and created a more convenient entertaining area.
The existing vegetable garden was removed and replaced with a raised oak planter allowing easy access to tend to plants.  The lower garden was divided into lawn and a further area of  individual oak planters.  In order to remain practical the planters also needed to be in close proximity to the house and so also be attractive whilst drawing the eye down through the lower garden to the view of the surrounding hills.  This also ensured that the lower garden still  felt incorporated as part of the overall space